Create Beautiful Dashboards
using Drag and Drop
With Loopple, you can build your next
Bootstrap or Tailwind CSS Dashboard easily using drag and drop.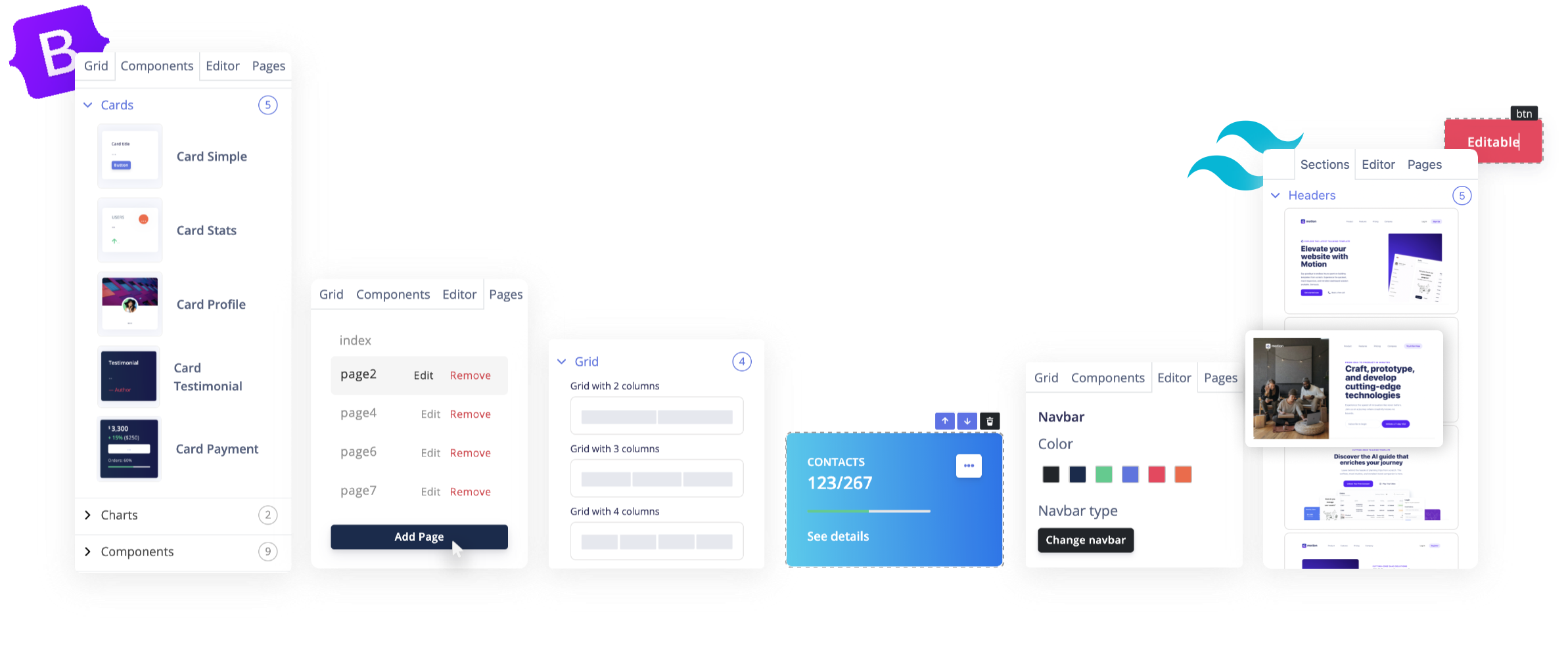 Trusted by the world's best brands Based on Bootstrap & Tailwind CSS
Our themes are built on top of the most popular open source toolkit for developing with HTML, CSS, and JS.
bootstrap
tailwind css
dashboard
Integrated components
Use included components, such as buttons, cards or charts to build your next dashboard page.
Change content
Loopple lets you change the text directly in the browser. Double-click on any text and start editing with the content that you need.
Start Building your Dashboard
Choose one of the designs and start building
your awesome dashboard
New
Start Building your Landing Page
Choose one of the designs and start building
your awesome landing page or website